Twitter is a microblogging site where users can post short, 140-character messages called tweets. It's also a great resource for researching current events and trends. You can use Twitter to track current events as they're happening. For example, you can use Twitter to see what people say about it if there's a breaking news story. You can also use Twitter to see what topics are trending in real-time. This can be useful for staying up-to-date on the latest news and trends.
How to Search Twitter History?
1Using Standard Twitter History Search
You can use it to check your or another user's Twitter history. Go to https://twitter.com, and in the search bar in the string, type your username with the specific date range you wish to search.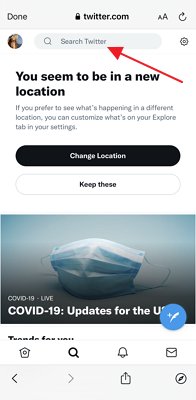 Twitter lets you view your past tweets by specifying the date range. You can see the earliest tweets from when you joined Twitter. With the help of the standard Twitter history checking technique, it is easy to see what you tweeted earlier or from the start.
2View Your Twitter History with Advanced Search
Twitter also keeps a search history of all the tweets you've searched for on the platform. You can view this history by using the Advanced Search feature of Twitter.
Here's how to view Twitter search history with Advanced search:
Enter the username in the "From these accounts" available under the "People."
Now, use the pop-up calendar tool to section the start and the end date.
Next, click the "Latest" tab to view your Tweet history in a specific date range.
It is a great way to reflect on your first year of tweeting or your first tweet. You can also find important tweets that you may need for the present, such as events or business tweets.
3Download an Archive of Your Data
You can browse Twitter search history by downloading your Twitter archive. This is how you can request, download or vire your Twitter archive.
To view it, click on the your profile in the navigation bar and select "Setting and privacy" from the menu. 
Tap on Your account.
To download your data, click Download an archive of your data.
Now enter your password and click Confirm. To verify your identity, click Send code to your email address and phone number on file. You will be redirected to the Account Information page if you do not have a phone number or an email address. 
Now enter the code sent on the phone number or email address.
If you want to request your Twitter search history, click the "Request archive" button. You can also decide to request the archive of your Periscope data on Periscope directly if your Twitter account is connected to Periscope.
Twitter will send an email to the connected email address or show it on the push notification if you have the Twitter app installed. Now you can go to Settings and hit the Download Data button below the Download Data section.
After receiving the email, hit the Download button while logging in to the Twitter account and download a Twitter archive ".zip" file. 
Benefits of Searching Your Twitter History
Maximize Output with Old Tweets
Twitter search history can be a great resource for finding new, creative, and engaging content posted a few years back. By resharing this content, you can keep your followers updated and engaged. You can also get some new ideas to create a new post with their help.
You can use Twitter's search history to create a series of tweets that tells your brand's story. This can help attract more followers but, most importantly, helps you connect with them.
Resonate Content and Discover Hot Topics
Twitter's search history can help you identify the most resonating content with your followers. Analyzing your Twitter history gives insights into what content is most popular with your followers and what topics they are interested in.
It is important to develop a Twitter content strategy that effectively increases engagement. This will help you build followers and create an engaging community.
Analyze Conversations for Improved Customer Services
Twitter search history can provide valuable insights into the conversations and opinions about your brand. You can identify any potential areas of improvement or ignored concerns by reviewing your search history.
Furthermore, it helps you understand what the public thinks about your brand. You can use this information for enhanced customer support and engagement.
Analyze the Impact of Implemented Strategies
Twitter's search history can provide valuable insight into the effectiveness of marketing strategies. By analyzing your past tweets, you can see which strategies have worked well and which need improvement. This information can help you deploy proven marketing techniques and avoid making mistakes.
3Where Is My Twitter Search History?
When you start typing into Twitter's search bar, a drop-down list shows a list of your recent searches. This is where the basic level of Twitter search history shows up, where you can only see a few recent searches you made.
Next is Advanced Search history, which is utilized to find tweets by giving Twitter-specific information. Data like Twitter handle, date period, and keywords help Twitter produce more accurate results that match the requirements.
If you wish to see all searches you made since the start of your account, you can download the complete Twitter search history to find the results and manually take necessary actions as required.
4Bonus: How to Clear Twitter Search History?
Let's be honest; Twitter is also a database storage platform that can also overload with time. Like computers or mobile phones, clearing the old searches and caches lightens up the application benefiting it to run even faster and smoother than before. Whether you are using a PC, Android, or iPhone, here's how to clear search history on Twitter with these steps.
1Clear Twitter Search History on PC
Click the search box located at the top right of your Twitter account.
You will find here regular searches within Recent and saved searches inside Saved searches.
From here, you can delete a single regular search by clicking the X icon beside the Tweet you wish to remove.
Or, you can click the Clear All button adjacent to Recent so that all your regular searches are deleted. Hit Clear when a popup appears.
To permanently remove the Tweets, click on the Trash Can located beside the saved searches .
2Clear Twitter Search History on Android
Click on the search box located at the top where you can find regular and saved searches under Recent and Saved searches, respectively.
To delete a saved search, tap the three vertical dots at the top right of the screen and select "Delete search."
If you want to delete a regular search, long-press it and tap "Clear" on the popup.
To clear all of your recent searches, tap the "X" icon beside the "Recent" section.
3Clear Twitter Search History on iPhone
Tap the Search icon within the Twitter app.
To clear an individual regular or saved Twitter search, slide it to the left, and you will see the Delete option. Hit it.
You can remove all regular searches at once by hitting the 'X' icon beside 'Recent Searches.' Tap 'Clear,' and that's it.
5Bonus: Ready to Search Your Twitter History?
Like other social media platforms, Twitter also provides connectivity with users across the globe. That being said, due to a lack of experience, the child needs to be monitored about what activity he is involved in. Otherwise, there is a fat chance the child may stumble upon connecting or following with the wrong person, sometimes scammers. AirDroid Parental Control offers fantastic features to let parents track their child's activity.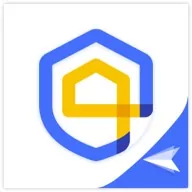 Here's how to check informed on it:
Step 1. To set up AirDroid Parental Control, you first need to install the software on your device.
Step 2. Then, create an account and log in.
Step 3. Next, install AirDroid Kids on the target phone and pair it with your phone using the pairing code. Now you can monitor your kid's Twitter activities.
Conclusion
So here is the importance of Twitter search history, how to clear Twitter search history, and much more. Wondering how to see the Twitter search history of your child's account? Use AirDroid Parental Control software to track the child's all activities in real-time.
FAQs about Twitter Search History
1. How to See Deleted Search History on Twitter?
2. Does Twitter Keep Your Search History?
Yes, Twitter keeps track of your search history all the time. You can see your recent searches by clicking on the search bar. Anything you have searched recently will show here.
3. Can You See People's Search History on Twitter?
4. Does Twitter Search History Delete Itself?
5. Is There Incognito on Twitter?
6. How to Delete Recent Searches on Twitter?
7. Is There a Way I Can Access My Twitter Search History?